Add to Flipboard Magazine.
Baby Cocoon Knitting Patterns Are Perfect For Cuddling And Sleep Time
Babies are used to being tightly bound, they just came from mommy's tummy which was very
tight and very warm and comfortable. Recapture some of that comfort for baby with a Baby Cocoon Cuddle sacks. And baby cocoon knitting patterns will make a wonderful knitting project.  They range Beautiful and warm for baby to snuggle in. Perfect gift for the new mother and baby.in difficulty from very easy, using only basic stitches and only one color to multiple stitch types and more than one color requiring color changes in your knitting. Both are just beautiful and provide the same comfort for your baby. The main difference are your desires. How much you want to invest. Why you are making it and what is your favorite type of knitting.
Knitting for baby is what most knitters love to do. The projects are easy and quick to complete and the results are so special. Not only is it made for someone you love with your whole heart. Or you are making it as a gift for someone you care about. Someone is having a baby and you want to give the mother and the baby something very special. Knitting is a craft that has been loved for centuries and is very popular even today. So go ahead pick out your next knitting project in one of these beautiful baby cocoon knitting patterns, and make someone smile.
In A Hurry? Click Here to see many beautiful baby cocoon knitting patterns
Warm And Beautiful Knitting Patterns Baby Sleeping Bags
Beautiful Baby Knitting Sleep Sack Pattern From Etsy
Adorable multi color sleep sack for baby from Etsy. I Love Etsy patterns because of their detailed instructions. They really care about our success in completing their projects.  This project has more than 1600 '5 star' reviews. It is easy to make this pattern fit any baby from new born to several months, simply by lengthening it. The pattern provides all the details. You will enjoy this one.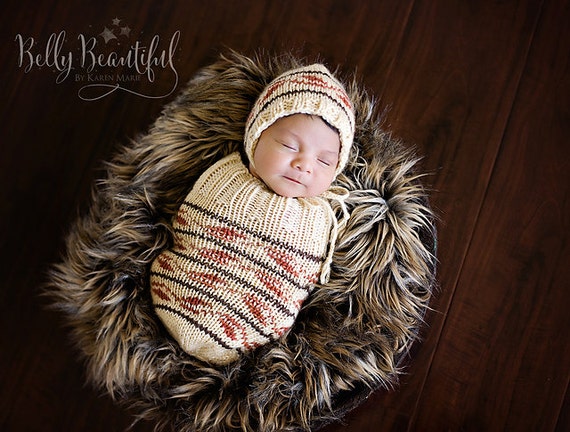 Knit Baby Cocoon Pattern – Knit Baby Sleep Sack Pattern – Knit Baby Sleep Cocoon Pattern

A Good Baby Cocoon Pattern Can Give You Hours Of Knitting Fun
Garden Cocoon Knitting Pattern
King Cole Baby Knitting Pattern Easy Knit Cocoon & Sheep Blanket Yummy Chunky (4534)
Welcoming Home Baby the Handcrafted Way: 20 Quick & Creative Knitted Hats, Wraps & Cozy Cocoons for Your Newborn
Poppy Penguin Hat and Blanket/Cocoon Set Knitting Pattern
Free Baby Cocoon Knitting Pattern
Materials Needles:
7mm circular and dpn's. Flats optional.
Yarn: 200 grams Bulky (12 ply). Yarn shown is Katia Nepal
Guage: Not really important – approximately 3 stitches/inch
Pattern: Cast on 70 stiches on your circs (or flats) and work back and forth in stockinette for
12 inches. Now join (switch to circs if using flats) and knit in the round another 2inches. Now for the decreasing…. The basic pattern is to decrease the first and every following 4th row. (Decrease row, Row, Row, Row, Decrease row) The first decrease row will be (K13 K2together) repeated until the end of the row. At the end you will have an extra 10 stitches to knit. The next Decrease row will be (k12 k2together) repeat to end (with left over stiches) Keep decreasing the amount you knit by one stitch. When you reach the K8 k2together, you should be able to decrease right to the end of your row (no extra stitches at the end). Continue following this until you get down to (k1 k2together). (When it becomes too hard to do on your circs, switch to dpn's). Then cut your yarn and pull through the stitches left on your needles
This Very clever Butterfly Baby Wrap is the work of Victoria Phillips
More Precious Baby Sleep Sack Patterns
Snow Baby Cocoon and Hat Knit with Croch

Baby Cocoon – 3 Knitting Variations

baby cocoon aran

KNIT PATTERN Baby Lamb Hat and Cocoon

Craftsy is a beloved Crafting store known by crafters everywhere. I have chosen only a few of their many choices of baby cocoon knitting patterns for you to view. If you would like to continue shopping, Click here
Another Adorable And Free Baby Bunting Knitting Pattern
This little baby bunting is so adorable. A simple pattern of rib knitting and it will even grow with the baby as it is stretchy caused by the large rib knit. You can make this larger or smaller simply by deleting or adding rows. And you could use a variety of yarns or colors to make it your own. Just Click Here for this Free Downloadable knitting pattern for this Comfy Snuggly and Cap.
You May Be Interested In:
Easy Baby Blanket Knitting Pattern- Great Way to Start Knitting
You can not go wrong with a baby blanket knitting pattern. It is just the easiest thing. If you are a beginner try this free easy knitting baby blanket pattern Only uses 3 basic stitches.…
More Cuddly Cocoon Bunting Sacks From Etsy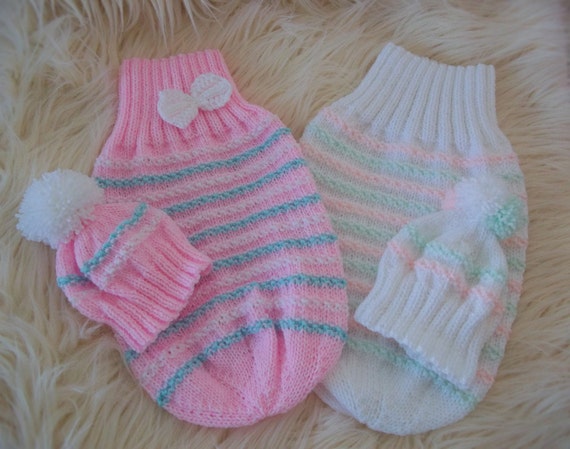 Baby Cocoon & Hat Set Knitting Pattern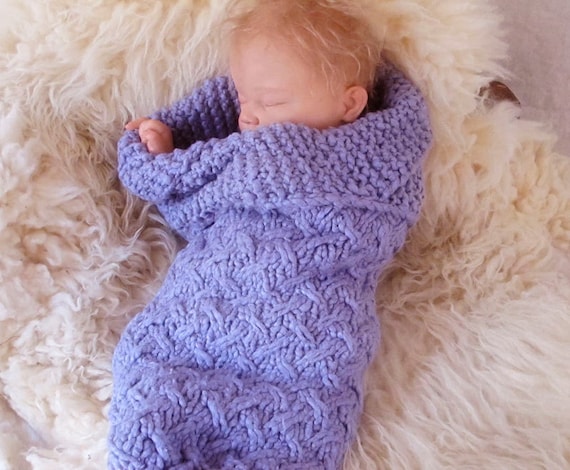 Lattice Baby Cocoon, Bunting for Newborns Knitting Pattern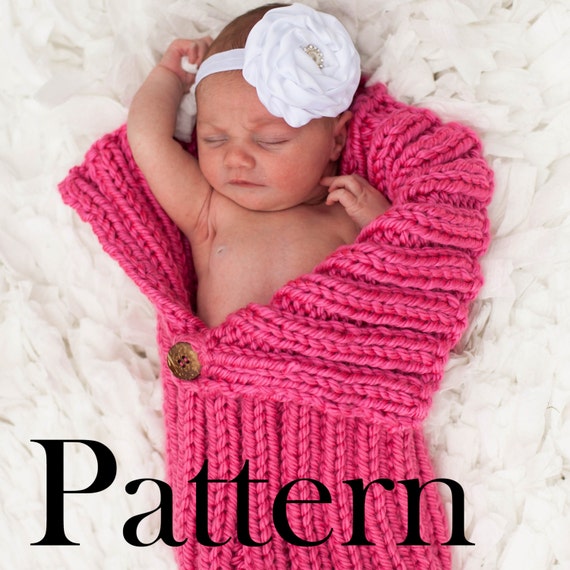 PATTERN-Button-Flap Baby Cocoon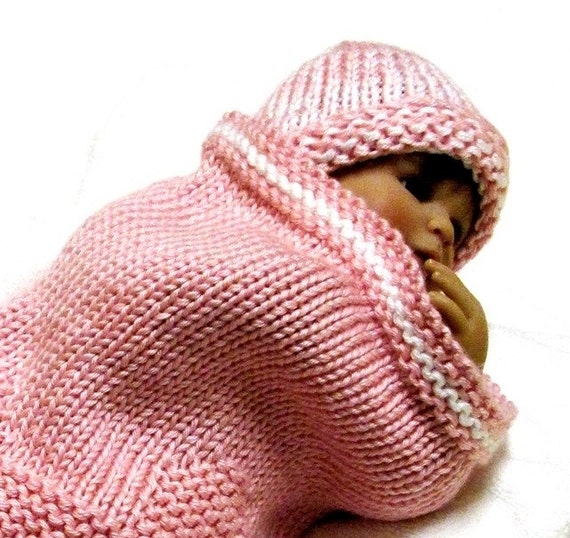 https://img0.etsystatic.com/000/0/5999695/il_570xN.212824196.jpg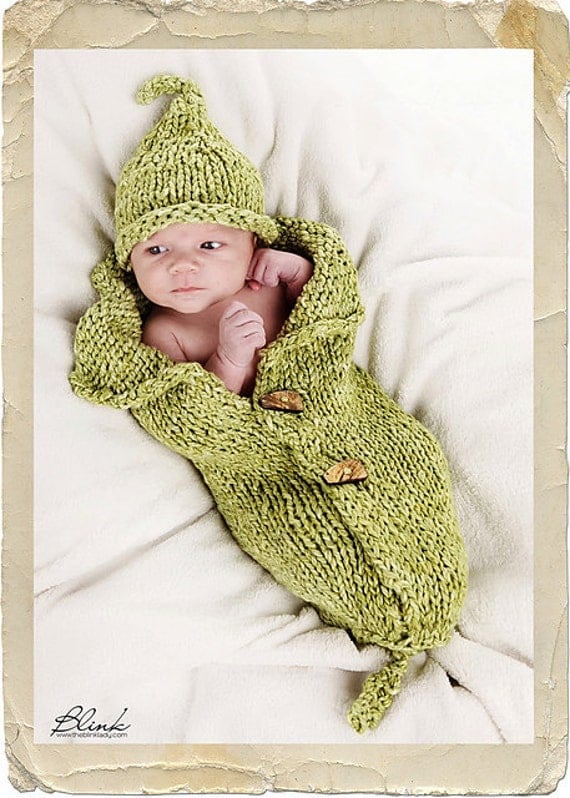 Peanut & Peadod Baby Wrap Cocoon

This is only the tip of the iceberg of what Etsy has to offer for Baby Cocoon knitting patterns. Etsy is well known for their talented artisans and their beautiful patterns. I have chosen a few of their patterns, but they have many many more. Click Here if you would like to see more of their patterns.
Free Baby Sleeping Bag Knitting Pattern
A beautiful snuggly sleeping bag for your little one. The woman who developed this pattern enjoys using her love of knitting for charity work. Wonderful reason for knitting. Giving to babies in need and always having a reason to knit. To get This Free downloadable knitting pattern, Click Here.
Truly Lovely and Fun Snuggly Cocoon Knitting Pattern
 Garden Cocoon Knitting Pattern
You May Be Interested In:
Preemie Hats Knitting Patterns- Special For Your Little One
Preemie Hats Knitting Patterns – Many Reasons to Enjoy and Many of These are Free This is a wonderful resource for free…
Have A Look At This
Baby Cocoon Knitting Patterns On eBay
Add to Flipboard Magazine.
Haven't Found What You Were Looking for? Search Again Here:
Use Our Free Gift Finding Tool Below:
These Might Be of Interest Too: