(THIS POST PROBABLY CONTAINS AFFILIATE LINKS. OUR FULL DISCLOSURE POLICY IS REALLY BORING, BUT YOU CAN FIND IT HERE.)
Baby Kimono Knitting Patterns
A Joy To Make And Gift
Baby kimono knitting patterns are a great way to increase your knitting repertoire. You may not even know what a kimono is, well it is a style of sweater that wraps around baby and usually ties on the side. So you do not have to worry about buttons and button holes. It is usually a simple pattern that knits up quickly. And it can come in a variety of styles. I have tried to choose several different kimono looks for you to choose for baby. As well as several free kimono knitting patterns. So I hope you enjoy looking for your next knitting project and give your baby a new little baby kimono.
In A Hurry? Click Here to see many a beautiful Baby Kimono Knitting Pattern I Know You'll like
These Beautiful Baby Kimono Knitting Patterns May Interest You
Baby Kimono Knit Pattern- Beautiful and Well Written From Etsy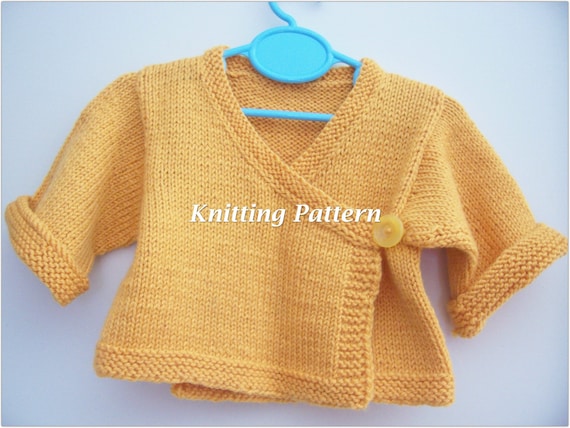 Knitting Pattern – Baby Kimono, Baby Sweater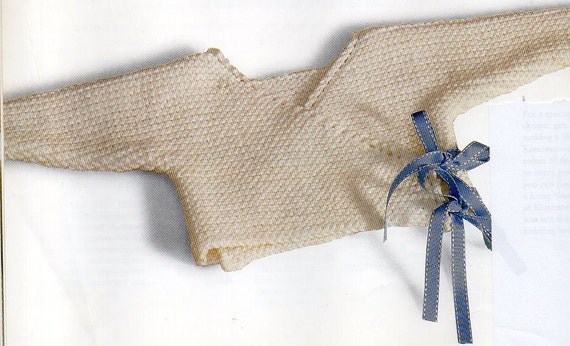 Newborn Baby Kimono Sweater Knitting Pattern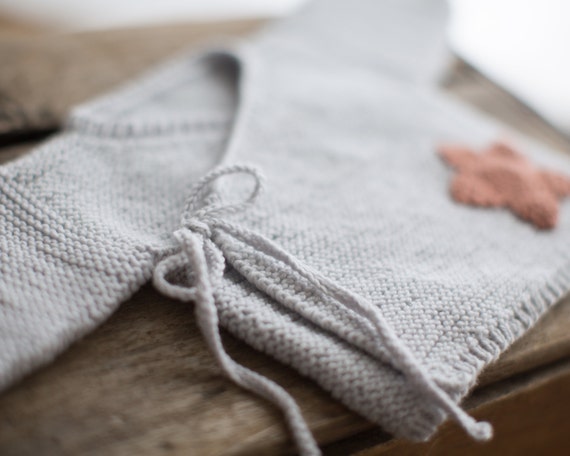 KNITTING PATTERN The Star Wrap baby kimono jumper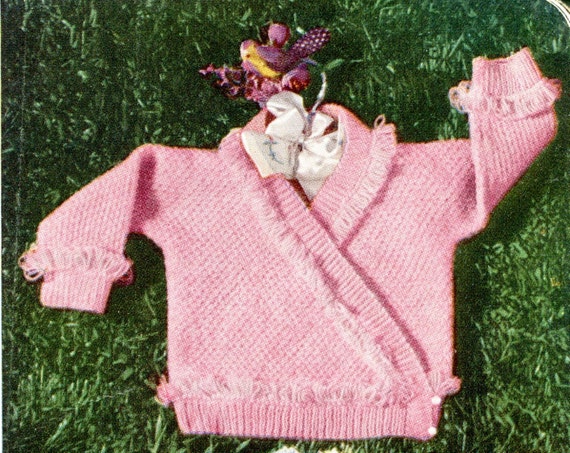 Kimono Style Surplice Knitted Baby Sweater Pattern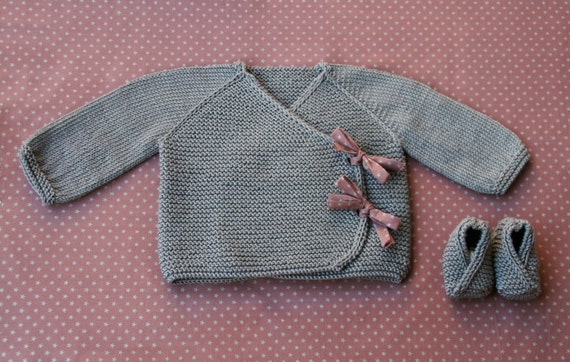 Lil Kimonos [wrap & booties] Knitting pattern

I have chosen a few of the really cute little baby kimonos that Etsy has to offer. They have many many more. Etsy is well known for their talented artisans that bring their creations into a community that loves crafts. IF you'd like to continue your search, Click Here
 Captivating Knitting Pattern For A Knit Baby Kimono Free Pattern
Sky Blue Baby Kimono Knitting Pattern on Kindle
Sky Baby Kimono Knitting PatternThis
This
This is a wonderful quick Knit that will soon become a favorite. It is made with the seed stitch which is easy to learn and if you already are a knitter then you will truly love how this very sweet little kimono will knit up in just a few hours. Perfect for gift giving. Short notice or just for fun. Short Sleeves with Seed Stitch Details and Button Closures. The size is for 3 months.
Easy As Pie Knit Baby Kimono Free Pattern
Easy As Pie Baby Kimono Free Knitting Pattern
An Easy Beginner Knitting Pattern that will make this a beautiful presentation to a new mother or at a baby shower or even for your own precious baby, It uses simple stitches that all knitters would know. And the outcome of this creation is truly beautiful. That it is a free knitting pattern is remarkable. And it is a pattern for the kimono plus the baby blanket.
Unique Baby Kimono Knit Patterns From Craftsy
 Baby Kimono Top, boots and hat

The Eyelet Baby Kimono

Kimono Love for Babies

Another Free Baby Kimono Knitting Pattern
Garter Stitch Baby Kimono
Another Precious Little Kimono that will really dress up your little ones day. This Kimono is made with the garter stitch throughout. Which is all Knit. So a beginner knitter learns this stitch first. And you would be able to use your new found skills right away and create this Kimono. This is a Ravelry download and again you will need to join Ravelry to get the pattern. But its free like the pattern!
Take A Look At This
You May Be Interested In These
Baby Knitting Pattern Creative Gift -For You Or Others
Easy Knitting Patterns For Babies – Popular Baby Shower Gifts

Haven't Found What You Were Looking for? Search Again Here:
Use Our Free Gift Finding Tool Below: