(THIS POST PROBABLY CONTAINS AFFILIATE LINKS. OUR FULL DISCLOSURE POLICY IS REALLY BORING, BUT YOU CAN FIND IT HERE.)
Bobble Hat Knitting Patterns For Babies
Bobble hat knitting patterns are frequently the first knitting project many people do. Baby Hats knitting patterns are easy to make and quick to complete. It is very important for babies to have covered heads. Babies lose heat very quickly through the tops of their heads, which is especially dangerous in winter. But also they need to be covered in summer to keep from burning their delicate skin.
And baby hats are always appreciated by new moms because it is fun and fashionable to have beautiful and unique hats to do the job. But babies are meant to be adorable, cute, pretty, well dressed, the pride of their mommies heart. so not any ole hat will do. A cute little showy pom pom Bobble hat knitting pattern fits the bill for sure.
You can make them with circular needles, double pointed needles, or straight needles. You can use any color and different textured yarn, truly make them unique and make that baby the best dressed baby in town.
Take A Look At These
Absolutely Precious FREE Knit Baby Hat with Two Bobbles
A Lion Brand Feels Like Butta Sweet Striped Hat
The Cutest Bobble Hat Knitting Patterns From Etsy
 Knitting Pattern Baby Bobble Hat And Mittens Set – Baby Hat And Mittens Makes Three Sizes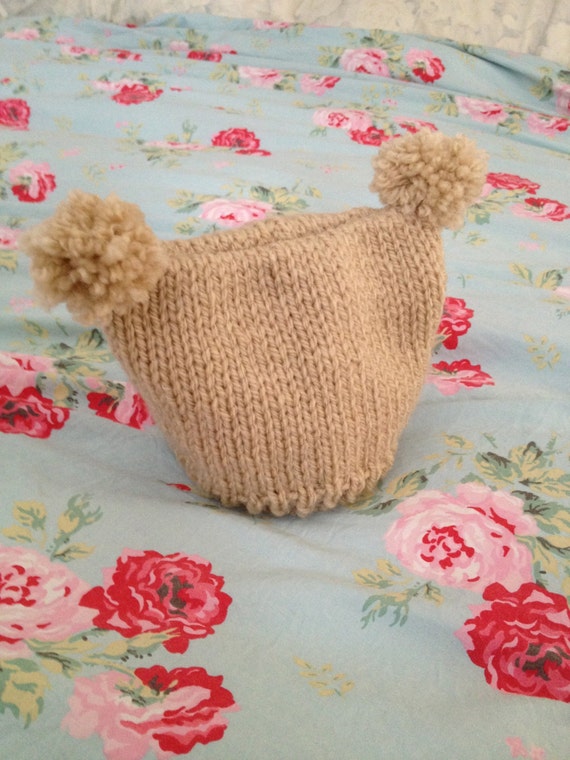 Two Bobble hat knitting pattern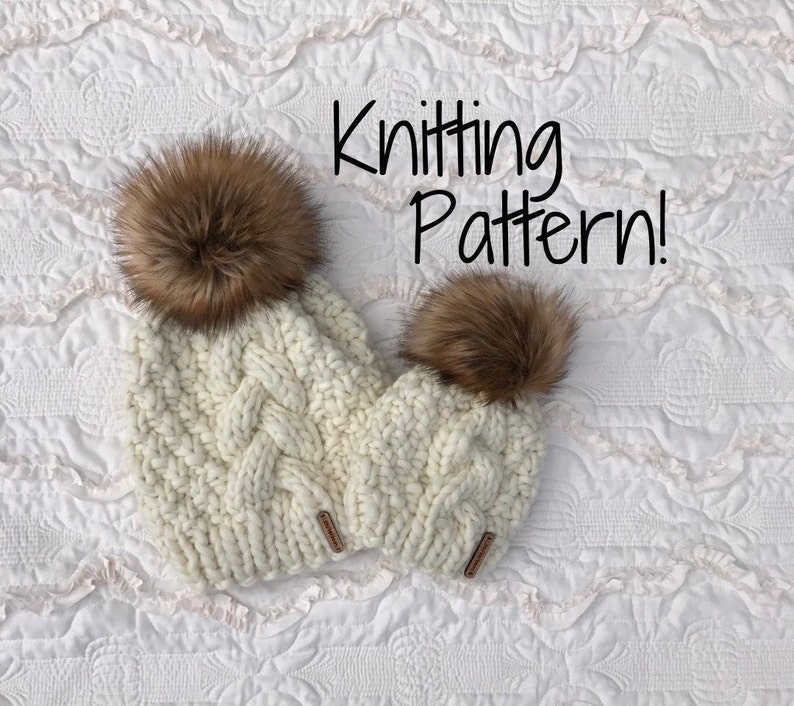 PATTERN // 4 SIZES / Baby-Adult / Marie Beanie Pattern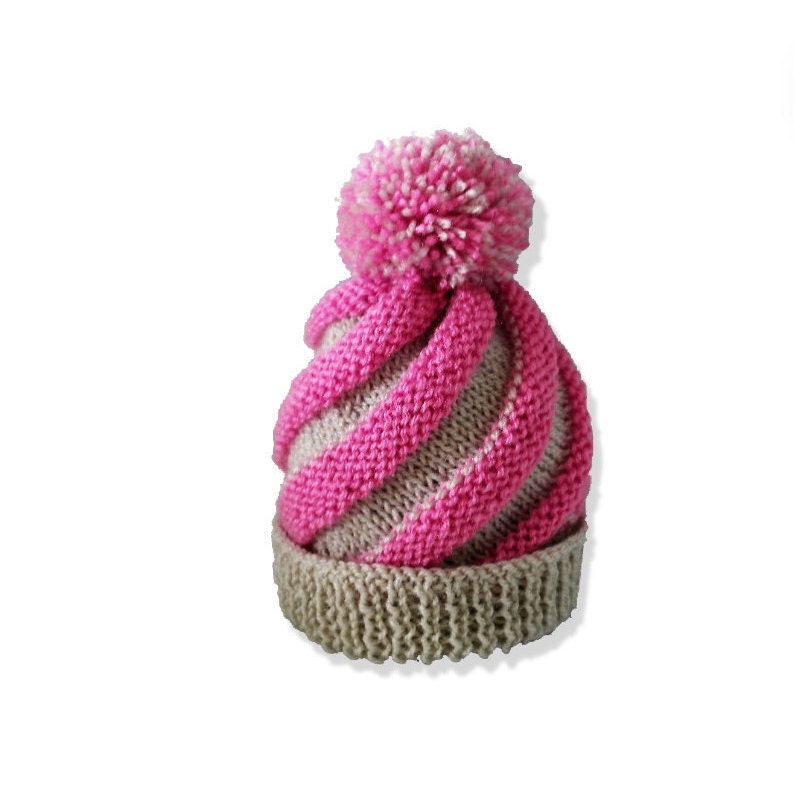 Baby swirl hat, Knitting pattern, Instant download

nstant Download Knitting Pattern Baby Hat Unisex, Baby Bear Hat

Beautiful Free Bobble Baby Hat From Ravelry
One Hour Baby Toque- Free Pattern
 Free Baby Hat Knitting Patterns Free Baby Bobble Hat Pattern
So cute, this is a precious and delightful little bobble baby hat. Baby hats are very popular at baby showers so why not make your baby hat stand out! Everyone including new moms are going to love this one!
This adorable little newborn baby hat knit pattern is the perfect example of a bobble hat or pompom hat. it is considered easy and quick to knit. It is a perfect charity hat knitting project for hospital nurseries or preemie units. And you can adjust the pattern with a change in color or yarn, but the author of the hat does make some nice suggestions for the pattern. Enjoy this pattern, it is really very nice.  Click Here   to get this precious Bobble hat pattern.
Some Great Choices for Bobble Hat Knitting Patterns From Amazon
 Knitting Pattern Hat in Diagonal Bobble Rib ( 9-12 Months – Adult)
You Will Enjoy This Precious Free Baby Hat Knitting Pattern For A Bobble Hat
 Free Knitting Pattern Baby Hat with Top Knot
The wonderful thing about this creative pattern is that the little bobble is actually a top knot. So you knit it at the same time of knitting the hat, and then tie it into a top knot. Also this clever author has given you the instructions for knitting the baby hat in the round or on straight needles. Some are a little intimidated by knitting with circular needles or with double pointed needle knitting, so a pattern of a round hat made with straight needles is the perfect solution. She gives you the instructions link within her post. So just read down a little on her post to get what you need.
Very Fun and Pretty Cable Bobble Baby Hat Knitting Pattern
FREE Cable Baby Bobble Hat Knitting Pattern
Most knitters love knitting cables, but even if you don't like knitting cables, you have to admit that this little bobble hat is very cute and would definitely be well received by new mom. And if you are determined not to knit cables. I've got this article on how to make cables without cable needles. Check it out, But don't deny yourself this very nice knit baby hat pattern.
Related Links:
Magic Loop Baby Hat Knitting Pattern
Baby Hat Knitting Pattern Beginner Tutorial
Tiny Topper Free Magic Loop Baby Hat Pattern
Take A Look At This