(THIS POST PROBABLY CONTAINS AFFILIATE LINKS. OUR FULL DISCLOSURE POLICY IS REALLY BORING, BUT YOU CAN FIND IT HERE.)
Knitting Patterns For Baby Blankets
Why are Knitting Patterns
for Baby blankets so popular? Because they are fun! Easy! Quick! and great Gifts! Not to mention your own baby would really benefit from your knitting skills.
All knitters love to knit baby blankets. In some cases it is the very first knitting project you every did. Or maybe you enjoy knitting for charity. Hospitals love receiving baby hats
, baby booties, and of course baby blankets. Or maybe you just enjoy knitting all the different patterns for baby blankets. Garter stitch or stockinette stitch is the usual way to begin, but graduate into basket weave, or cables or other combinations of stitches. And don't forget a very easy baby blanket knitting pattern is definitely the way to get started if you are new to knitting.
Baby blankets are one of my favorite items to knit. I love that you can quickly memorize the pattern most of the time and then you can take the project with you and even in distracted conditions you can keep up pretty well without mistakes. Also baby blankets are always so appreciated by new moms for baby shower gifts. And they are easy to match for other items such as baby booties or baby hats. The whole ensemble is very eye catching. But like I said, knitting patterns for baby blankets are great take along projects and are quick to complete. I really like that.
I've chosen some really beautiful simple baby blanket knit patterns, and some that are a little more advanced, for you to browse. Hopefully you'll have fun picking your next knitting project.
Are you curious? Or in a hurry?
✅ Just to choose your favorite Knitting Patterns for Baby Blankets Now Click Here
Beautiful Choices For Your Knitting Patterns For Baby Blankets
Leafy Baby Blanket Knitting Kit

Such a beautiful pattern for your precious baby's next baby blanket. The leafy lacey pattern is light and airy and simply gorgeous. It is not difficult to knit this baby blanket knitting pattern. It is the perfect blanket for wrapping your baby in love .
This beautiful blanket comes in a kit, where the knitting pattern and the yarn needed comes in the kit. Ready for you to put together. The yarn is so soft
and snuggly. It is cloudborn Superwash Merino DK yarn, washable and easy to care for.
And the best is that it comes with video tips. So if you get stuck you have built in help. So don't hesitate to give this blanket a try and wrap your precious baby in the love of a home made baby blanket.
✅ You can get this beautiful pattern and knitting kit at Craftsy, just Click Here
Beautiful Soft and Cuddly Ideas for Knitting For Baby
Truly Beautiful Knit Baby Blanket Patterns From Etsy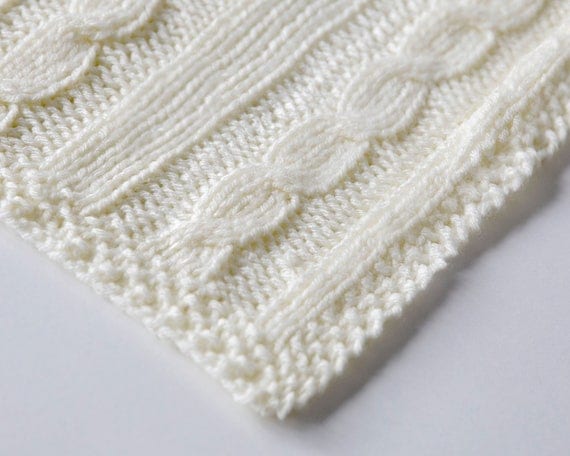 Knitting Pattern – Cable Knit Baby Blanket Pattern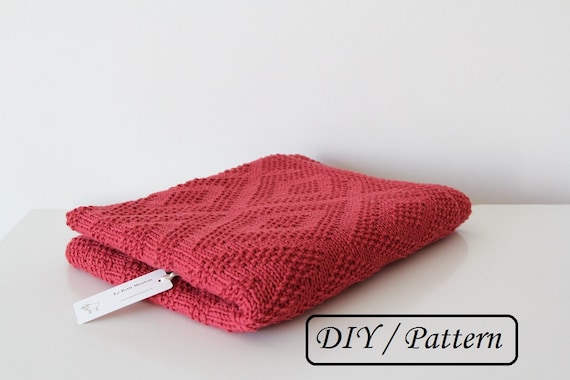 Baby blanket pattern /knit baby blanket pattern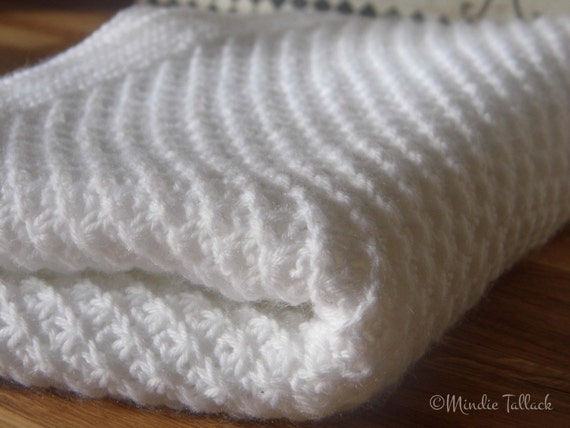 Gracie – A Baby Blanket Knitting Pattern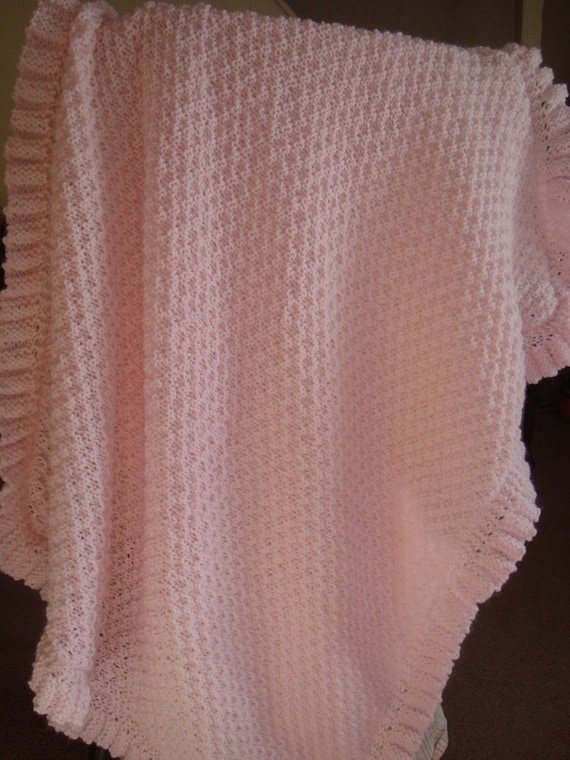 Baby Blanket Knitting Pattern PDF-Baby Blanket Ruffled

✅ To see all that Etsy has to offer in beautiful knitting patterns for baby blanketsClick Here
More Lovely Baby Blanket Choices
You'll Love These Gorgeous and Bright Baby Blanket Knitting Patterns From Annie's
Pink Sky Dreams Baby Blanket Knit Pattern
Enver Baby Blanket Knit Pattern
Bright Baby Squares Knit Pattern
Cradle Me Blanket Knit Pattern
✅ Check out All the Great Knitting Patterns for Baby Blankets Annie Has to Offer by Clicking Here
A Few More Baby Blanket Knitting Patterns For You
Take A Look At This