(THIS POST PROBABLY CONTAINS AFFILIATE LINKS. OUR FULL DISCLOSURE POLICY IS REALLY BORING, BUT YOU CAN FIND IT HERE.)
One Skein Knitting Projects For Baby
One Skein Knitting Projects are very popular these days. Why not?! You only need to choose one skein of yarn, decide on one color, one texture, and once you make your decision you can feel confident your baby project will be completed before you run out of yarn.
And in today's world of hurry, hurry, hurry, knitters have figured out that it is not just economical to only purchase one skein of yarn, but it is time friendly to know you are going to be able to quickly finish a baby knitting pattern and not fear running out of yarn. Believe me, it happens.
And don't think that one skein knitting projects are going to in any way be inferior. No way!! Way till you see the really cute ideas I've chosen for you to get excited about. And talk about the perfect take along project, This is it!. So let's get going.
Beautiful One Skein Knit Patterns Mommy and Baby Will Love
Beautiful Baby Knits Easy to Make With One Skein 
Simply Baby: 20 Special Handknits for Baby's First Two Years
Essential Baby: Over 20 Handknits to Take Your Baby from First Days to First Steps
Baby Gifts to Knit: Over 60 Sweet and Soft Patterns for Baby's First Two Years
Handknits for Baby: Over 30 Easy, Step-by-Step Patterns for Newborn to 12 Months
 

No Doubt This Free One Skein Knitting Pattern  Will Meet With Your Approval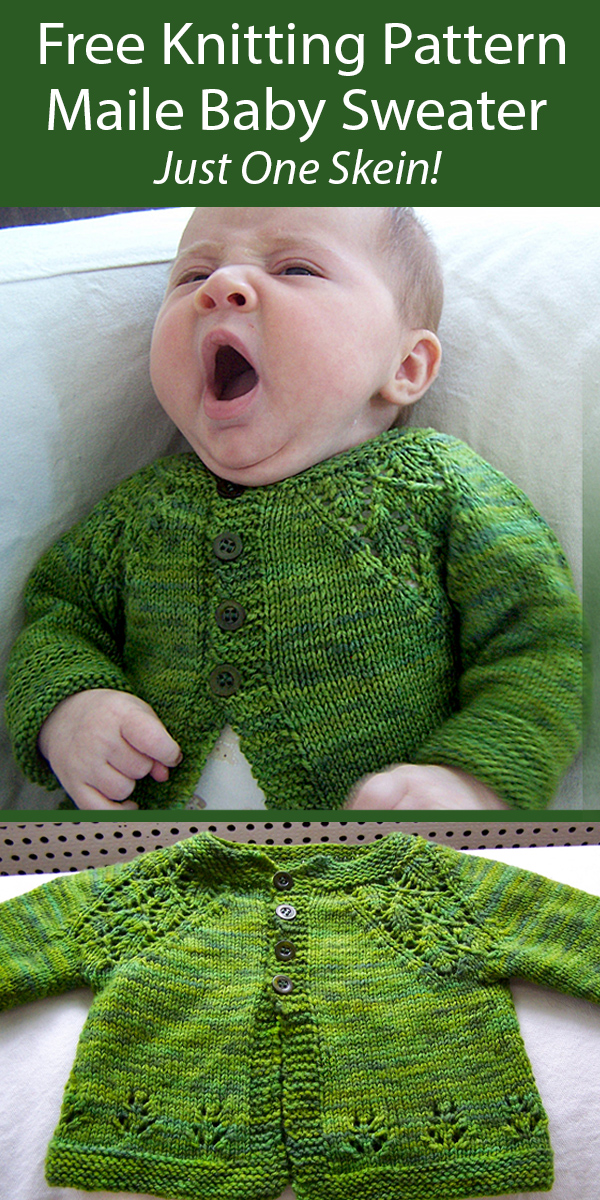 maile sweater free Pattern
More Precious FREE One Skein Baby Knitting Patterns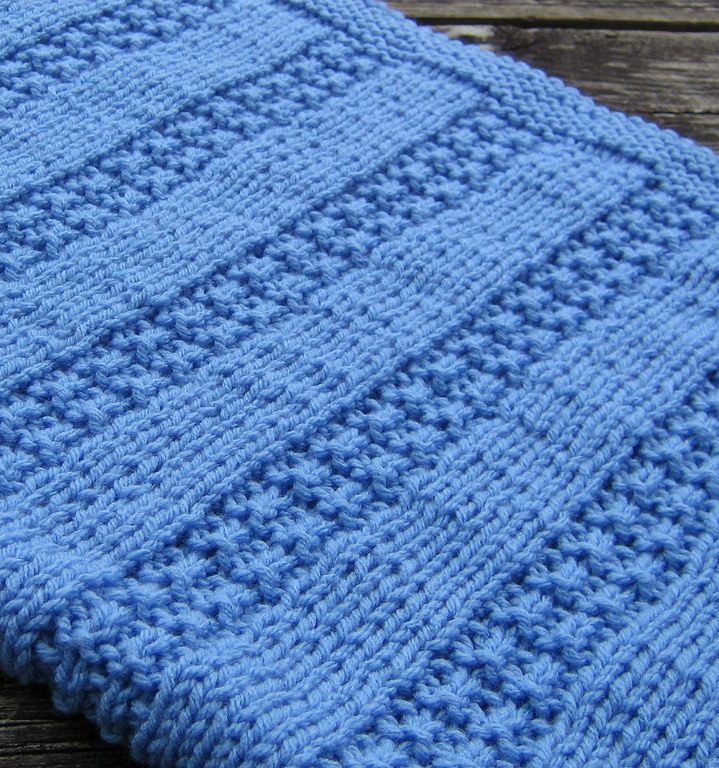 Newborn Blanket One Skein Pattern
Cute Little Vest Using Only One Skein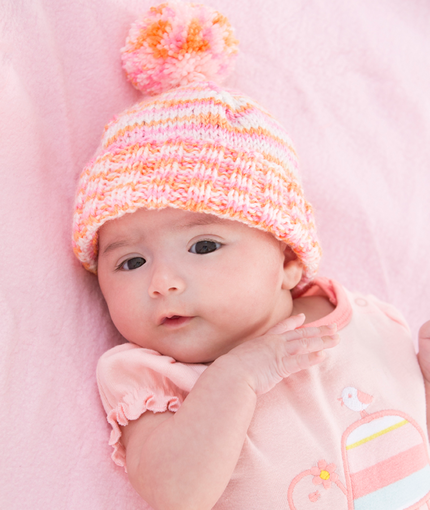 Baby's First Hat Knitting Pattern
Cuddly Bunnies One Skein Baby Booties
Adorable One Skein Baby Projects From Etsy
Etsy is an amazing online store for Craftsmen, and Artisans to sell their designs. Whether it be a finished completed project or the pattern for you to complete it yourself or the necessary yarn or other accessories the pattern calls for. Etsy designers are well known for the quality of their work and the satisfaction of their customers.
One Skein Gracie Hat PDF PATTERN-for Babies
Knit Bonnet Pattern Knitting Pixie Bonnet
Madilyn Baby Cuffs Knitting PATTERN
Knitting PATTERN for Precious Pachyderm
The Hayden Handspun Tie Top Hat PATTERN, Newborn-3 Months
Pixie Hat, Baby Hat PATTERN-One Skein Pattern
Another Beautiful Free One Skein Baby Sweater
"Emma Asked" Free baby One Skein Sweater
Adorable and FREE Little Rosebud Knit Baby Cardigan Done with One Skein
Rosebud – Free Baby Cardigan Knitting Pattern
One Skein Wonders is a very popular line of knitting projects. Knitters love having yarn stashes but eventually you start using them up and sometimes you end up with an odd skein or ball of yarn that just sits in the stash forever. Well these writers came up with 101 ingenious one skein knitting projects for babies to toddlers.
And a great variety of patterns , hats, t-shirts, sweaters, hoodies, pants, dresses, socks and bootees. You can knit an entire wardrobe. Plus accessories! Like bibs and blankets, sleep sacks and more, even stuffed toys. You are never going to tire of all these beautiful one skein knitting patterns. Just think of all the perfect creative gifts you will have at the ready. And these easy knitting patterns for babies are very popular for baby shower gifts in particular.
All these original one skein knitting projects were contributed by knitting pattern designers around the world. Each have detailed instructions and a photograph to show you what you will accomplish. This is a great knitting project collection. I know you will love it. It gets a 41/2 star rating on Amazon.  You Can get this beautiful book of patterns by Clicking Here.
 One-Skein Wonders® for Babies: 101 Knitting Projects for Infants & Toddlers
&
&
Take A Look At This