(THIS POST PROBABLY CONTAINS AFFILIATE LINKS. OUR FULL DISCLOSURE POLICY IS REALLY BORING, BUT YOU CAN FIND IT HERE.)
Knitting Bags And Organizers For All Your Take Along Knitting Projects
Take Along Knitting Projects Will Create Time For You
Knitting bags and organizers are a wonderful perk for a knitter without any time to knit. They provide a means of making my knitting portable. I have discovered some unused time in my life. It is so exciting because I am always looking for more time. The simple and brilliant idea of Take Along Knitting Projects.
In a Hurry?
CLICK HERE
to see more gorgeous choices of knitting bags and organizers.
Beautiful  tapestry bag. This bag is handmade and perfect for a take along project. It is what is called a Vegan tapestry bag because no aninals were harmed in the making of this bag. Also the inside is beautiful, unstained and great for carrying your next take along project.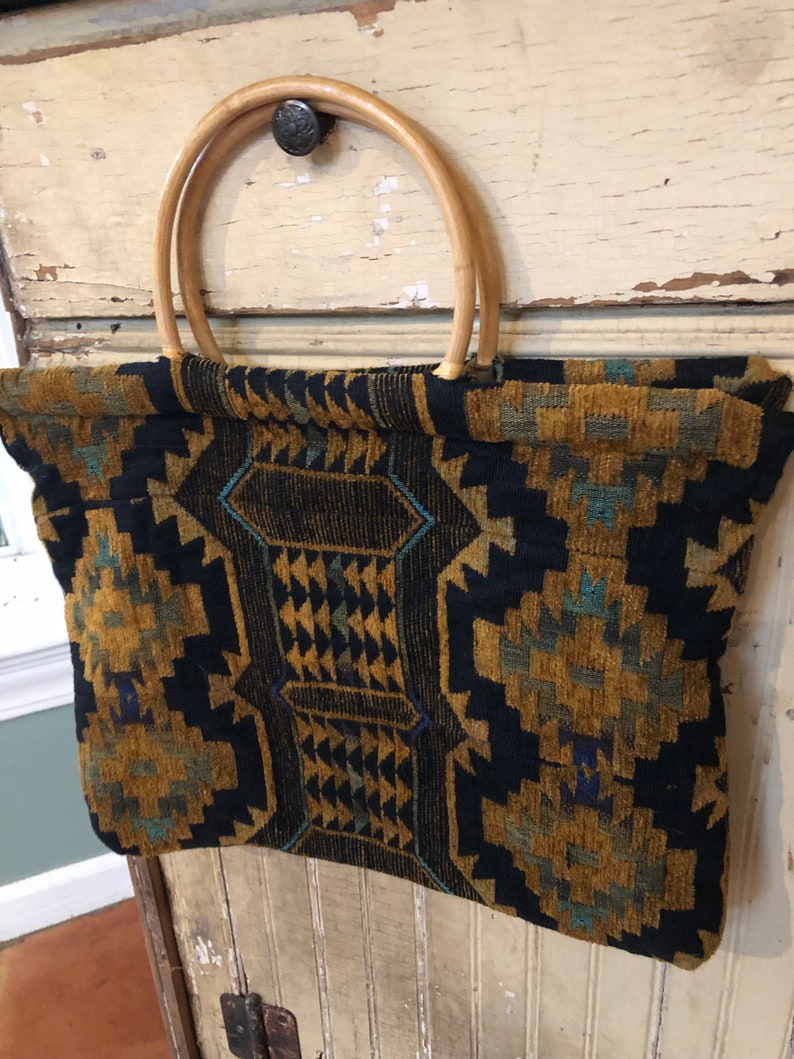 Boho southwest tapestry purse
Far too many gorgeous tapestry bags to show here, please
CLICK HERE
to have a look at the beautiful tapestry bags at Etsy.com
Don't Say You Are Too Busy To Knit, Just Don't Do It
Really…I am too busy, I can't find time to do all the things I need or better yet, WANT to do. I love to knit my baby knitting patterns. When am I supposed to do it?
I know you know what I mean! There is the house, the pets, the yard, the job, the online job, many of you have kids on top of that!When are we supposed to knit! For crying out loud!
Well like I said, I found some unused time. Very special and very, up to now, hidden time… Riding in the car!!
Beautiful Large Knitting Bag for All Your Knitting Accessories
Amazing large organizer and storage bag. Keep all your essential items separate and organized. Makes each project easy to stay with and actually finish because all you need is right there. Have a look at this one.
Premium Large Knitting Tote Bag – Yarn Storage Bag for Ultimate Organizing of Crochet and Knitting Yarn, Crochet Patterns and Hooks, Crochet Needles and Wool
 Extra Time Can Sometimes Be Found In Some Very Unexpected Places
When my husband and I are driving somewhere, I am usually the passenger. Sometimes hours can pass by with no more diversion than stopping at McDonald's for a fountain coke to complete the ride.
Do you see where I am going with this? You bet! All those hours can really be put to much better use. In fact the last 2 hour trip my husband and I took, I completed a baby blanket I had started months ago, but couldn't find any time to finish it. See how brilliant Take Along Knitting Projects are!
Beautiful Unique Knitting Bags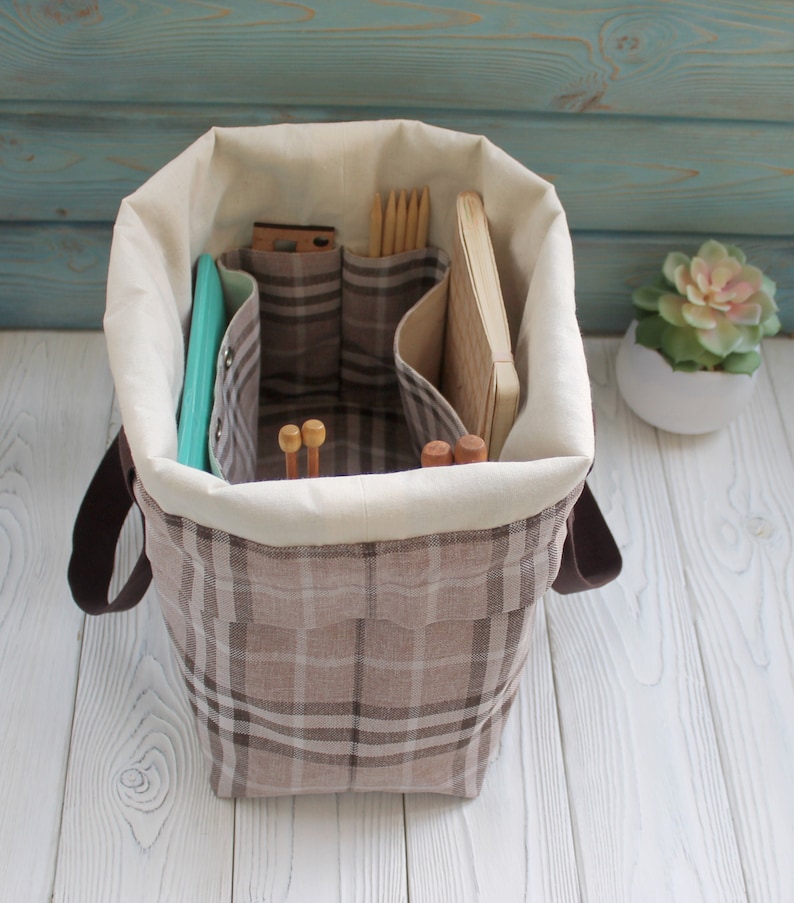 Extra large Knitting Project Bag Canvas Project Bag for Knitting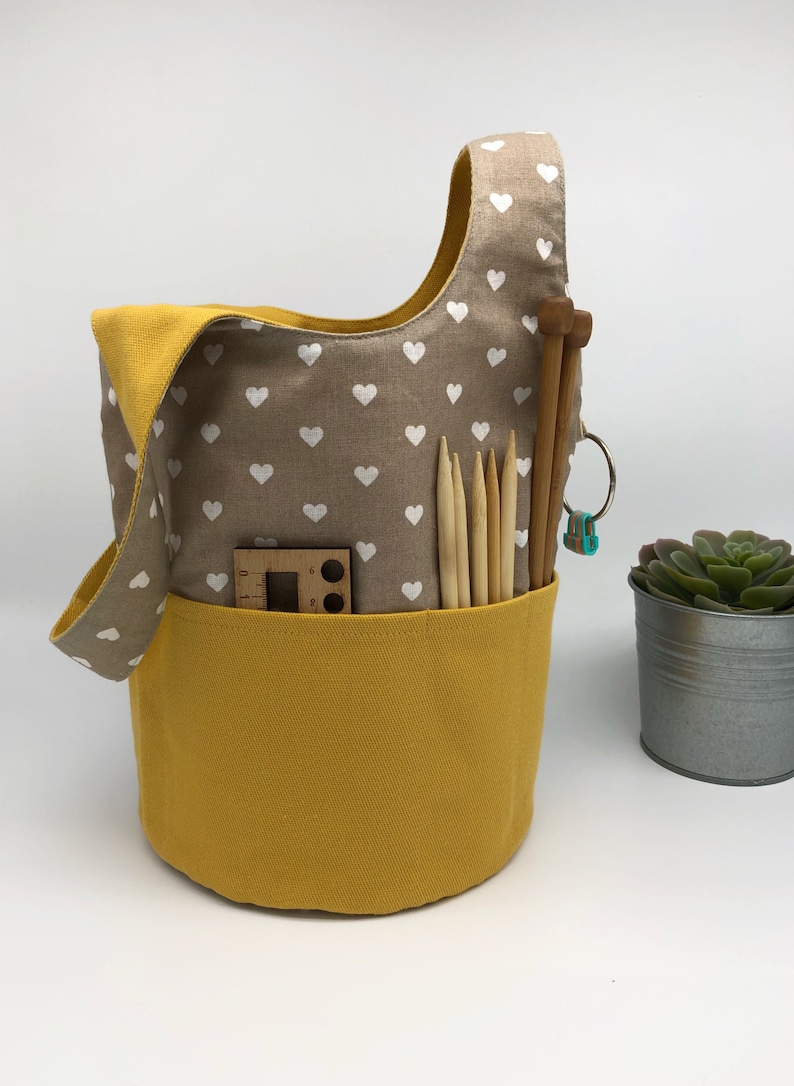 Japanese Knot Bucket Bag Knitting wristlet Cat Project bag Knitting Project Bag
&
Take Advantage Of Any Extra Time You Have Where Ever You Find It
Sometimes it really is exciting to think about going for a drive, although at times, I have to admit,  I was resistant when my husband would want to drive somewhere, but now I am raring to go. Before I felt it was wasted time, I had guilt, I should be doing something productive or meeting some goal. Now I am doing just that. I am productive, and meeting a goal.
And more importantly I am relaxing and feeding my love of knitting. I really love my Take Along Knitting Projects and allowing myself the time to just knit.
It was a wonderful discovery. I hope you will put it to use too. Get those baby knit patterns out and get going!  So keep looking for those hidden hours we each have in our week, and give yourself permission to have fun with them!!
Here are Some Knitting Bags or Totes for your Take Along Knitting Projects
JanetBasket Blue Floral Eco Bag
Luxja Small Knitting Tote Bag, Yarn Storage Bag for Carrying Projects, Knitting Needles, 
ProCase Knitting Bag, Yarn Storage Organizer Tote Bag with Cover and Inner Divider for Projects, 
Teamoy Knitting Bag, Yarn Tote Organizer with Cover and Inner Divider 
Vera Bradley Lighten Up Drawstring Family Tote, Kaleidoscope Rosettes
Luxja Knitting Bag, Yarn Bag with Cover and Shoulder Strap, Yarn Tote Bag 
Take A Look At This
Haven't Found What You Were Looking for? Search Again Here:
Use Our Free Gift Finding Tool Below: